Using smartER Goals to get it done!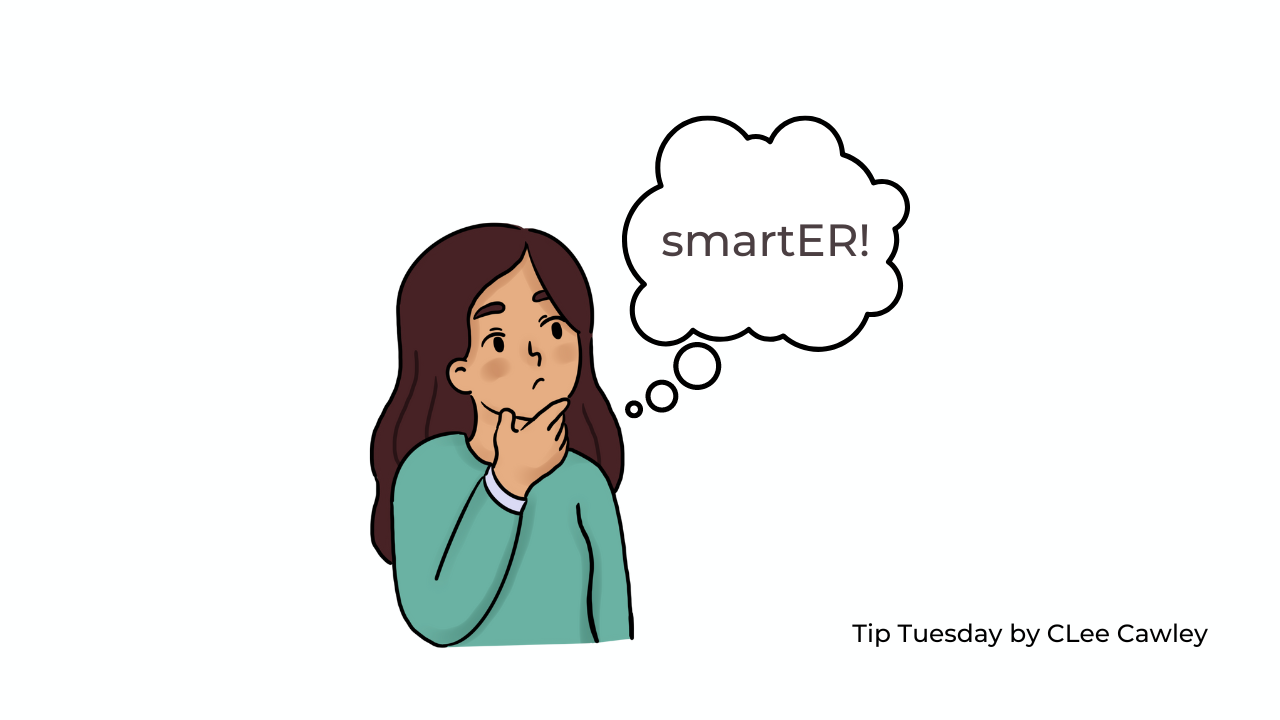 I'm guessing that you've heard of SMART goals:
Specific

Measurable

Achievable

Relevant &

Time-Based
But I am intrigued by the idea of SMARTER goals! Think what you could achieve if you added in EXCITEMENT & REWARDS!

Let me tell you a story. I have a private coaching client who I challenged to create smartER goals. Using my free guide "12 Types of Paper to Toss Today!" she decided:
To rid her desk and files of excess paper (specific and achievable)

To reduce the length of her files from 24" to 20" (measurable)

To make space for fresh files for her new investments (relevant)

To give herself one month to do it (time-based)
But I urged her to add in some excitement and a reward . . .
. . . and she decided to challenge her sister to do the same!
She was motivated to get a clear desk and more space for her reference files (reward). Add in a bit of sibling rivalry and the accountability of reporting her progress back to her sister and she launched into motion (excitement)!
I am thrilled to say that what she thought was a daunting task got completed quickly -- within a week, not a month! And in the paper piles, she found a gift certificate for a spa treatment, and that made for an unexpected and additional reward as well!
Do YOU think you'd be more successful by adding excitement and rewards to your goal setting? Remember, whatever it is that you want to achieve, I believe in YOU and your ability to do it!
Sign Up To Receive a Tip Every Tuesday in Your Inbox
We hate SPAM. We will never sell your information, for any reason.